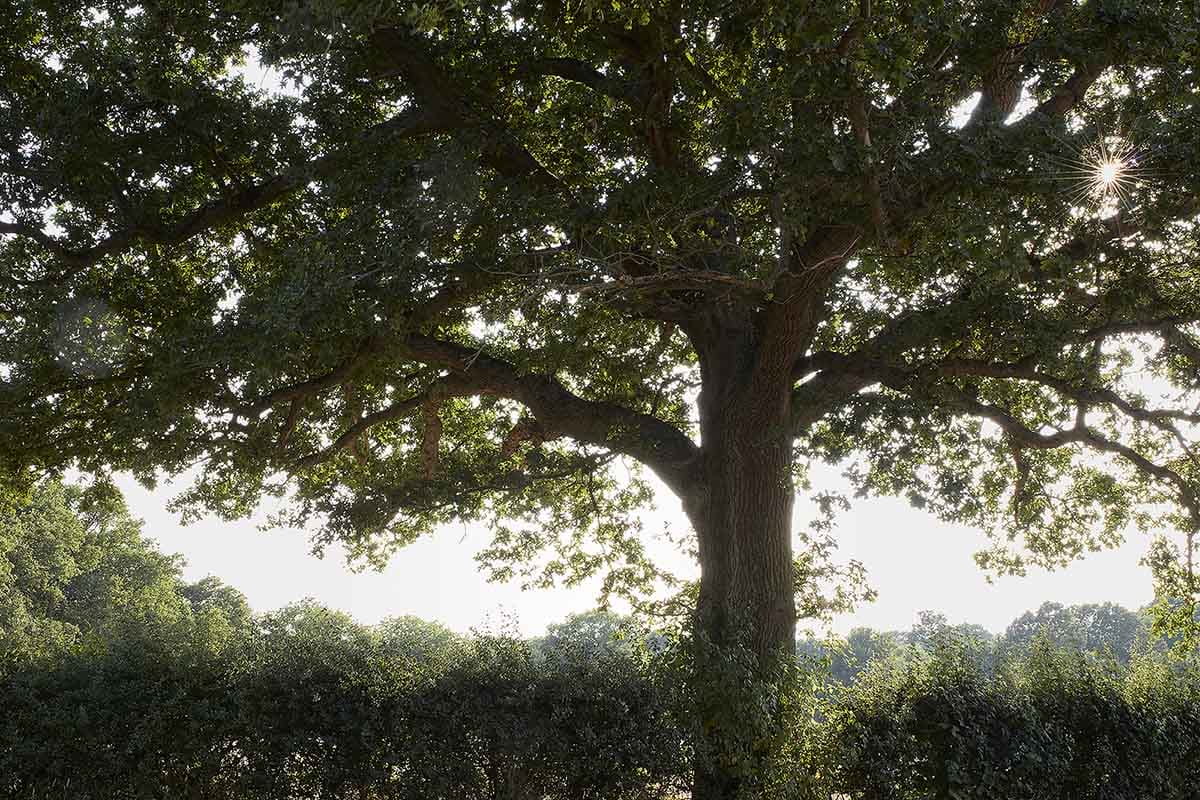 Made WELL
Since Sean and Terence founded Benchmark in 1984, sustainability has been at the heart of our business. It is our mission to create furniture that makes a positive contribution to human health and the environment.
RESPONSIBLE MANUFACTURING
We consider the materials we use, our products and the way we make them; as well as the way we manage our workshops, our employment practices and our waste.
We were one of the first furniture makers in the UK to have chain of custody certification from the Forest Stewardship Council® (FSC) and the Programme for the Endorsement of Forest Certification (PEFC).
We are ISO14001 certified, and are extremely proud to have been awarded the Queen's Award for Enterprise in the Sustainable Development category twice.
ENVIRONMENTAL IMPACT
We have chosen to invest in Life Cycle Analysis of our core product collections to enable us to provide independently verified Environmental Product Declarations (EPDs) to demonstrate the low environmental impact of our furniture.
NATURAL UPHOLSTERY
To challenge the way upholstery is usually made, we have chosen not to use plastic foam.
Instead, we have developed upholstery in collaboration with the Naturalmat Company, which uses natural, sustainable and biodegradable materials – coir, latex and sheep's wool.
This is better for our health as well as overcoming the significant environmental concerns surrounding the disposal of plastic foam in landfill.
TRANSPARENT HEALTHY PRODUCTS
For complete transparency, our furniture has Red List Free and Declare labelling – an internationally recognised ingredients list for products that shows where it comes from, what is made of and where it goes at the end of its life. Red List Free means that it contains no harmful toxic chemicals and meets the standards for WELL certified buildings.
NON-TOXIC MATERIALS & FINISHES
Our natural upholstery is inherently flame retardant, enabling us to supply furniture that meets fire regulations without the need for toxic fire retardants.
We use natural oil finishes and water based glues that have low levels of harmful volatile organic compounds (VOCs).
DESIGNED FOR WELL-BEING
We draw upon the restorative power of nature to design and make furniture with health and well-being in mind.
Our non-toxic furniture is made with natural materials, colours and textures, soft profiles and nature-inspired ergonomic shapes, to create spaces that are more human, welcoming and personal.
MADE TO LAST
We focus on quality of materials and craftsmanship to offer our customers beautiful furniture that will last for generations.
The longevity of our furniture in itself means that it is a better choice for our environment.  Our use of natural materials ensures that is is reusable, recyclable or biodegradable.
A CIRCULAR MINDSET
We offer a 'Take Back" scheme where furniture can be returned to us when it is no longer needed. It will be refurbished, re-purposed or donated to charitable enterprises.
We believe that sustainability should not be seen as an end goal or destination, but as an ongoing process of learning and improving. Our 2021 Made WELL Sustainability Report documents our journey so far, and the targets we're setting ourselves over the coming 24 months.